Experiences are the new luxury, with designers injecting casual wear into their high fashion collections and conscious consumers giving high priority to the comfort factor. Some of the biggest trends spotted on the streets this season are activewear, biker jackets, cross body bags and mixed prints.
We take a look at the top 8 street style fashion trends and show you how to wear them.
1. Activewear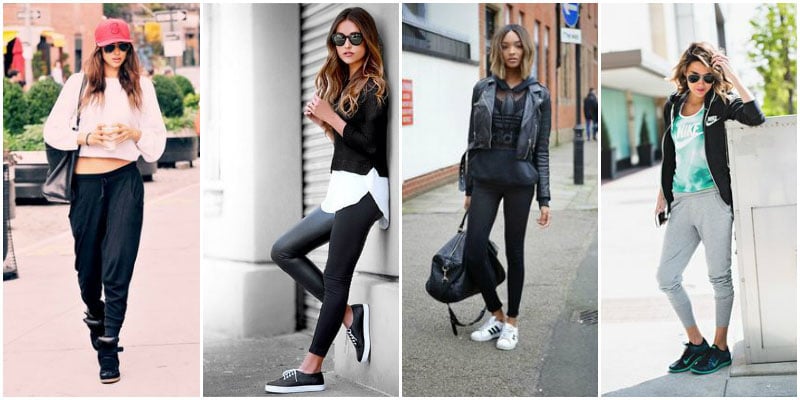 Have you found yourself asking, when did Lorna Jane become formal wear? Then you have identified one of the biggest street style trends at the moment. Whilst the full gym get-up may not be something you're ready to indulge in, you can apply a few subtle elements to your repertoire. Team a pair of white sneakers with a pair of fashion leggings and slouch jumper. It's casual and chic and more modish than mumsy.