Most men have inflated ideas about how much their first true luxury watch will cost. Savvily shopping the pre-owned luxury market however will surprise you in terms of what you can afford to strap to your wrist. In fact, for $2,000 or less you can pick up great watches from the likes of Omega, Tudor, Breitling and TAG Heuer. Just check out our list:
TAG HEUER CARRERA, $1,292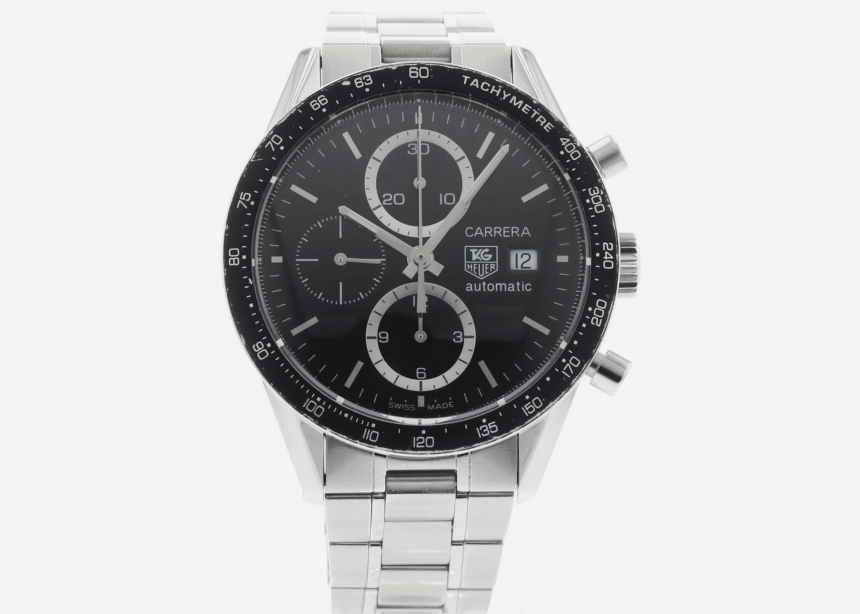 One of TAG's most popular models as well as one of the best buys you'll find anywhere, this 41mm model has an automatic movement to boot.
NOMOS CLUB 38 CAMPUS, $1,500